Saving the day when sewer and drain problems strike
When plumbing problems arise, our team is there for you.
Choose us as your first choice in drain cleaning and plumbing services.
Why should you hire Savings Sewer and Drain?

Our experienced plumbers in Erie PA have solutions you can trust for any situation, including sewers and drains.
We know that when your plumbing has problems, time works against you. We arrive quickly with expert repair solutions.

Friendly Professional Staff

Industrial Strength Equipment
Our industrial strength tools and equipment are the only things that work harder than our experienced professional plumbers.

Quality starts with your first phone call. We offer a better value of repairs, as well as talented professional technicians.

If you aren't happy with the results, then neither are we. Our glowing online reviews speak for themselves.
Fixing Sewer Problems and Clogged Drains in Erie PA
No matter what the issues are with your plumbing, we have the solution that's right for you.
Call us for the best 24 hour plumber in Erie PA.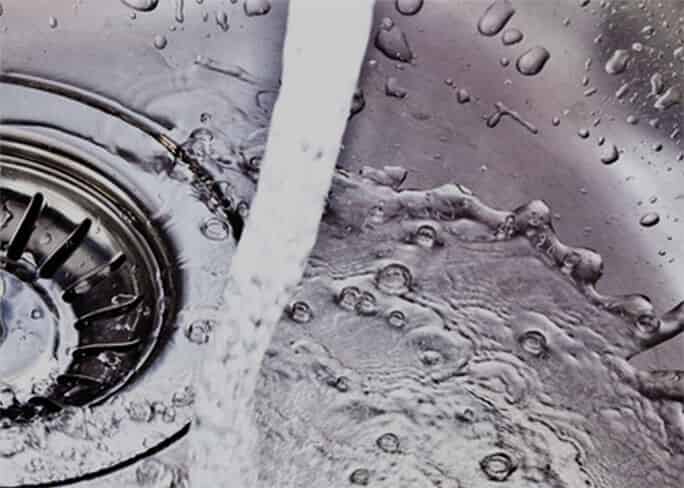 Sewer & Drain Contractors Erie
Saving the day and your money!
Our team remains the qualified choice for any issue. We stay committed to general plumbing service, and we specialize in clogged drain Erie PA solutions. We work quickly to save you more on your service call, and we remain the convenient choice throughout the community. Wherever you happen to live, we stay the fastest drain cleaning company Erie PA solution.
Clogged Drains and Plumbing Problems
When you need clogged drain removal in Erie, residents know to call us each time.

CLOGGED TOILET
Whether you attempted using a plunger or you don't own one, you need someone to clear your clogs quickly. Don't wait around for hours, call a 24 hour plumbing specialist.

BATHROOM SINK CLOGS
Shaving cream, hair, toothpaste, and other obstructions soon turn your bathroom sink into a standing pond. Choosing the best in sewer and drain cleaning in Erie means we clear them all.

TUB AND SHOWER CLOGS
It's challenging to finish feeling clean when the soapy water remains stuck at your ankles. When your bathtub and shower drain experience annoying clogs, you can't wait another moment before calling a professional plumbing contractor in Erie PA.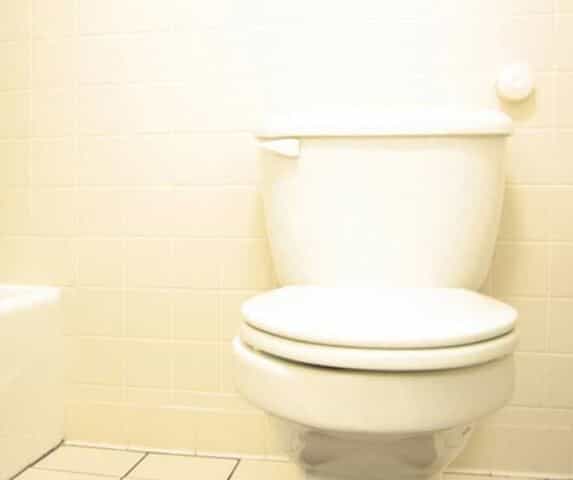 Kitchen and Laundry Drain Clogs
Professional service for your kitchen and laundry plumbing drain problems and clogs.

KITCHEN SINK AND GARBAGE DISPOSAL
As your best drain cleaning company, Erie PA customers choose us for their kitchen sinks and garbage disposal issues. Whatever you happen to have stuck inside, we can quickly remove it all and without the need for harsh toxic chemical cleaning products.

DISHWASHER
Eventually, all dishwashers encounter slow or clogged drains. It is often lingering food that winds up blocking out sprayer nozzles, preventing the next batch of dishes from getting cleaned.

CLOTHES WASHING MACHINE AND LAUNDRY
No one likes coming home to a washing machine full of soaking clothes. Whether it's a minor inconvenience or you need us immediately, we remain the affordable emergency plumbing provider.
Sewer Line and Septic Tank Services
Contact us for the dependable choice in sewer cleaning Erie PA services.

SEWER PIPE CLOGS AND BACKUPS
When it seems as if all your sink drains are slow, you likely need an experienced sewer and drain contractor team to remove clogs and leave your pipes cleaned.

PIPE CLEANING, HIGH-PRESSURE WATER JETTER, ROOTING
Sewer drain cleaning requires using a high-pressure jet of water. We clear away even the most stubborn clogs and obstructions, keeping you draining faster.

SEPTIC TANK AND DRAIN LINE LOCATING
We include septic tanks as part of our drain services offerings.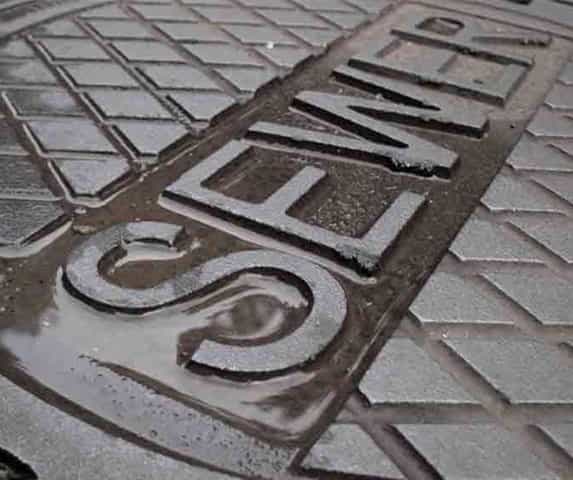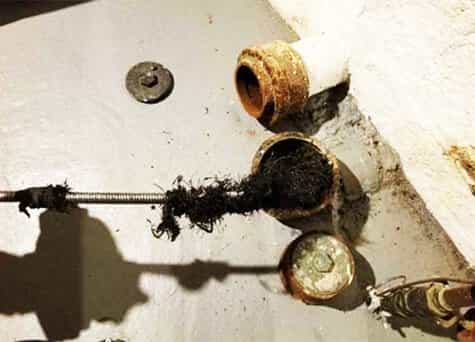 Don't wait until your problems grow into serious issues.
Our Client Reviews
So called about 2 weeks ago pipes backed up from road came out took all but 30 minutes to fix, than yesterday we noticed the same problem decided to call... read more them back bc they just fixed this problem was able to come out and fix the problem same day but this time the clog was in a different location, great guys will definitely call with future projects/problems.

Katie Miller


September 5, 2023

We highly recommend Savings Sewer & Drain. They were quick to respond, assessed our situation, and quickly solved our problem. More importantly, they never tried to take us for more... read more money. The issues were clearly explained to me by a friendly technician, who even took the initiative to solve a second potential problem, for which he only charged a minimal cost of materials. If you are looking for an honest, hard working, and punctual service, Savings Sewer & Drain is the right call to make.

Nate Albert


August 3, 2023

I had a great experience using this company for my plumbing issues. Jason came and got the small toy out of our first floor toilet, and looked at our garbage... read more disposal that stopped working. He took care of the issues and even gave me some precautionary advice to keep things running smoothly. I was also very happy with the price for the work done. I'll definitely be using them again if needed. *Editing to add* I just had my second experience with this company and it was as quick and easy as the first time. Zack and Travis were able to come out just a couple hours after my call and they took care of my toilet, drain, and radiator leak. I cannot recommend this company enough. Quick, exceptional service at a fair price.

Jennifer Mohr


March 14, 2023

Travis and Zach came to install a new hot water tank. They were professional, friendly and did an amazing job! We couldn't be happier with their service. We will recommend... read more them to our friends and will definitely use them in the future for any plumbing needs we may have. Thank you!!!

Deborah Barger


February 20, 2023

I called on a Sunday with a well pump issue. He walked me through how to fix it on the phone. They easily could have came out and fixed it,... read more then charged me $200. Instead they taught me something new and it didn't cost me a penny. I will definitely be calling them the next time something breaks. I am very thankful. 5 stars for sure.

Lance Palmer


January 29, 2023

Very fast response. Called on Tuesday and got appointment for early Wednesday afternoon. The guys were on time and approached the drain issue methodically and professionally. They... read more knew exactly how to tackle the issue that I thought was going to be a big headache. Had all the right equipment and quickly took care of the issue. Will definitely use Savings Sewer and Drain again and will recommend them to all my friends.

Kettle Creek


November 24, 2022

They came and were very friendly, fast, and courteous.

Jeramy Tarbell


August 1, 2022

Amazing company. Called around 6pm and the owner was more than happy to take the call. He advised me if I could wait until the next morning it would be... read more cheaper due to business hours which was very appreciated. Came out at 830am fixed up what needed done, checked to make sure everything was running well. Even made time to answer some plumbing questions completely unrelated to the task at hand and help a new homeowner out. Will definitely be using him in the future.

jate abatta


June 30, 2022

I had a great experience using this company for my plumbing issues. Jason came and got the small toy out of our first floor toilet, and looked at our garbage... read more disposal that stopped working. He took care of the issues and even gave me some precautionary advice to keep things running smoothly. I was also very happy with the price for the work done. I'll definitely be using them again if needed

Jennifer Mohr


June 12, 2022

Would definitely recommend to every person I know with any plumbing issues or concerns. Great service, arrived almost immediately, addressed the issue, fixed the issue, cleaned up the mess for... read more me! Will use this service any time I need a plumber! Complete blockage of plumbing from house in the basement was backed up ! Disgusting and took him a long time but he worked very hard and did the job amazingly well as if he was working on his own home. Professional, yet had a personality which was comforting, given he was a stranger in my home. Thanks I appreciate your service.

Autumn Hannold


March 19, 2022

We had a major sewer problem on a Sunday night, so we called Monday morning just before 8am. A friendly answering service handled my call and then Willie called me... read more within a few minutes to set an appointment for 2-3pm. Next, Willie called back soon after and was able to be at our place about 11am. Ours is a confusing setup, different bathrooms and the kitchen have different sewer routing to get out to the main lateral going out to the street. Willie was fast, professional, courteous, skilled and did a great job. We didn't pay the minimum charge, but that was because of the odd design of the sewer lines in our home, so the cost was completely reasonable.

Robert Lechner


March 7, 2022

Fast friendly service rotorootered my main line sewer came within a hour of my Saturday call. Cleaned clog and then went many feet beyond to ensure it was out. ... read more I would use them again.

Tim Carroll


February 13, 2022

I called S,S,&D after hours last night with a backed up sewer drain issue. I was amazed that someone ,Kerry ,actually answered the phone. She told me that a technician... read more would contact me a short time later. He did,and we set up an appointment for the following morning. Willie the Technician called this morning and asked if it was okay to come early. He assessed the problem and because it could've involved a grinder pump he checked with his supervisor. Not being familiar with grinder pumps this was a wise decision. He did however refer me to someone who was qualified, who then contacted me, told him my situation and after inspection of the grinder pump it was determined that the pump was not the issue. We got back with Willie and he returned to my house to unclog the house trap. There was no extra charge for Willie's return trip! Who does this anymore? Bottom line, our drains are running free and our experience with Saving Sewer and Drain was very positive. Thank you S,S,&D and thank you Willie. Don DiNardo

Donald DiNardo


January 25, 2022

Willie was friendly, thorough, professional and courteous. He arrived early and made sure the job was done right. And the bill was very reasonable. I highly recommend this business.

Pat Murphy


December 15, 2021

I've had a basement leak in the finished part of my basement for over 3 years. I won't go into the incredible frustration my wife and I went through... read more with the wall installation company during this period. Basement water leaks are tough to fix. Just when we had reached the point where we figured no one could help us we got connected with Jason from Savings Sewer & Drain. He came out within a few days after initial contact. He analyzed the problem and did some tests and came to the conclusion that the underground drainage pipes were damaged. He came out with an excavator and replaced the cheap pipes used in the construction of the house with high quality S40 pipe. They got the fix in place in less than one day. So far, my basement is bone dry. Once I get the landscaping fixed I'm going to get Jason's measurements and erect a statue of him in my front yard in his honor. Seriously, these guys know their stuff, they're honest, and they work hard and efficiently. Put them on your Keepers List. I did. New post 11/29/21. I had them back out to fix a kitchen drain issue. It has been a problem for over a year. I had a competitor out 2X and they said it was a venting issue. To correct it could mean adding another vent which would be prohibitively expensive. That was not the problem. SS&D figured out right away that it was a clogged drain and fixed it with water jet and arduous work. The clog was a good 35 feet in. The drain works perfectly again, and we couldn't be happier. I should have followed my own good advice and used them for this work in the first place. I would have saved a couple hundred dollars.

Brian Zimmer


November 29, 2021

Our main sewer line clogged up on a Sunday (naturally). I searched Google for a plumber in my area first thing Monday morning. Savings had very high ratings. I read... read more the reviews and gave them a call. They were at my place (30+ minutes outside of town) in less than two hours. The house is very old and they couldn't snake the main drain the way it was. They dug up the pipe outside and updated it so future work would be easier. I won't lie ... it was expensive, but the guys were very professional, knowledgeable, and friendly. I'll definitely call them next time I need a plumber.

A C


August 26, 2021

Amy Grayson


July 8, 2021

The pipe to my outside faucet had burst over the winter. I was lugging water from inside the house to water my plants. I called Savings and Jason and Willy... read more got the job done in no time at all and I was not shocked by their estimate. I now have a reliable plumber to refer my family and friends to. Thanks again guys!

Karen Nixdorf


June 10, 2021

Willie, and Jason were able to unclog a drain that another company could not. And, they did it with a smile the entire time. They are the best! I highly... read more recommend Savings Sewer & Drain!

Tracie Hunt


May 26, 2021

Jason (owner), and Willy (Jasons rite hand man) are beyond any reproach. They very down to earth, great sense of business, and sense of humor. Their prices are extremely reasonable... read more especially for us the working class folks. I called him this morning, they came by later that afternoon. Decided on the best course of action for the task at hand. Done and gone in bout 40 minutes. Drain flowing perfectly now, (found him on Google search). I chose him for two main reasons. He has a 5 star rating, and most of all their one of our local tradesmen. So people, when ya want it done right, affordable, quickly, on time and so on and so on. Call these guys. Ya be very glad ya did. Thank You so much Gentleman.

Roger Shaw


April 6, 2021

In my experiences, Jason and his crew have been exceptional! Professional Service offered with great turnaround time!! I have found someone I can trust that isn't going to... read more rake me over the coals and that I can rely on. Jason and the guys have the skills needed to work through small service calls all the way to the more advanced plumbing issues I wish would have never came up and hope to never run into again. I'm done shopping, I will be calling Jason and the guys! Thank you so much! My wife and I are sorry it took so long to give this much over do rating.

Chris Reinelt


January 20, 2021

Arrived about 35 min after initial call. Gave estimate over the phone. Professional & friendly. Cleaned up when completed. Held true to estimate. Very pleased with service. Will USE & RECOMMEND... read more AGAIN.

Dan Slupski


October 7, 2020

Jason was extremely professional and reasonably priced. I can't recommend Jason enough. I had used another service and Savings Sewer and Drain were my 2nd opinion because my sewer line... read more needed to be replaced and its no small job. After there service call they became my 1st choice. His worker Eric was extremely hard working as well. I made the correct choice and so should you. I recommend 100% Savings Sewer and Drain. There is a reason they have 5 stars and no bad reviews. Again 100% recommendation.

John Alberstadt


August 14, 2020

One of the few companies left were customer service actually means something ! Refreshing to say the least ! Most of the big names we know in Erie won't even... read more call you back and if by some miracle they do actually show up they will rake you over the coals . But These guys operate on a different level ,they not only know their stuff but they are just plain good business people . It reminds me of the 80's and 90's back when the rule in business was the customer is always right !!! . Prompt professional and live up to their name with reasonable prices . I would certainly use them and recommend them . When your tired of the BS and games of the big names then call these folks and get your problem solved . Denny M

e2sguy


June 11, 2020

Very happy with how quick they responded to a problem we had with basement drain backing up. Cleared our main line and answered all my questions. I will definitely call... read more them for any future needs!

Leah Baldwin


March 19, 2020

I've had to call Jason at Savings Sewer & Drain for a clogged drain and a bathroom faucet replacement and the results are amazing. Professional, prompt, clean, and super... read more friendly. Hard to find these days. I will recommend him to anyone needing a plumber!

theresa patterson


March 3, 2020

They know their stuff. Fast and productive. I would recommend them to anyone. Very happy with the work. Thanks again

Kris Lukeas


February 11, 2020

Did the eel on my main drain quick and efficiently

Abby Matha


January 5, 2020

They came out worked on a problem with my shower. They stuck to their timeline and were always helpful and professional!

Megan Ross


November 18, 2019

My friend Jason is outstanding!!!! Practically Family now! I can give him a call and he is at my doorstep before i hang up!!!! I highly recommend Jason for your... read more service?????????

Xavien Carter


October 2, 2019

Very professional, prompt and courteous. Their prices are very competitive as well. They are the go to for any plumbing issues in the region.

joe bricher


June 4, 2019

I've had a basement leak in the finished part of my basement for over 3 years. I won't go into the incredible frustration my wife and I went through... read more with the wall installation company during this period. Basement water leaks are tough to fix. Just when we had reached the point where we figured no one could help us we got connected with Jason from Savings Sewer & Drain. He came out within a few days after initial contact. He analyzed the problem and did some tests and came to the conclusion that the underground drainage pipes were damaged. He came out with an excavator and replaced the cheap pipes used in the construction of the house with high quality S40 pipe. They got the fix in place in less than one day. So far, my basement is bone dry. Once I get the landscaping fixed I'm going to get Jason's measurements and erect a statue of him in my front yard in his honor. Seriously, these guys know their stuff, they're honest, and they work hard and efficiently. Put them on your Keepers List. I did.

Brian Zimmer


May 29, 2019

Jasen and Adam were very prompt arriving at exactly our appointment time, they found the problem and quickly solved our ongoing slow drain. We will definitely call them again.... read more Thanks guys.

Linda Allen


April 29, 2019

I would definitely recommend this company. They were very prompt in coming to look at my drain. Excellent service. Friendly and knowledgeable. Jason and Adam were awesome!

Alice Ballentine


April 26, 2019

Savings Sewer & Drain are great. They are always quick to get to my house to help with whatever drainage issue i am having. I have used them multiple times,... read more and plan to use them again if another issue arises.

Jarrod Rosequist


April 25, 2019

We had a clogged sink that backed up into the basement and Jason and his colleague were out to fix it right away. Careful, courteous and knowledgeable service at... read more a reasonable price. This kind of good business is hard to find these days!

Cathleen Miner


March 22, 2019

They were too fast and super clean I love their job. thank you

Ahmad Kanj


May 14, 2018

Jasen and Adam were very prompt arriving at exactly our appointment time, they found the problem and quickly solved our ongoing slow drain. We will definitely call them again.... read more Thanks guys.

Linda Allen


April 29, 2019

I would definitely recommend this company. They were very prompt in coming to look at my drain. Excellent service. Friendly and knowledgeable. Jason and Adam were awesome!

Alice Ballentine


April 26, 2019

Savings Sewer & Drain are great. They are always quick to get to my house to help with whatever drainage issue i am having. I have used them multiple times,... read more and plan to use them again if another issue arises.

Jarrod Rosequist


April 25, 2019

We had a clogged sink that backed up into the basement and Jason and his colleague were out to fix it right away. Careful, courteous and knowledgeable service at... read more a reasonable price. This kind of good business is hard to find these days!

Cathleen Miner


March 22, 2019